Welcome to Earthfest 2015! Saturday & Sunday, August 15 & 16 2015
Fountain Park Sheboygan, WI
Updated January 31 , 2015
YES! We are still accepting Vendor Registrations! Click "Become a Vendor" for more information.
HERE is our Vendor List. We are constantly updating, so check it out.
Help Support Earthfest!!
We are currently running a Go Fund Me campaign to help Earthfest obtain some of it's start up funds. Make a donation, and you will be entered for a raffle based on the amount donated:
-Donate $50+, be entered to win a 10″ Djembe drum -Donate $25-$49, be entered to win a $50 gift certificate to Paradigm Coffee -Donate $10-$24, be entered to win an Earthfest T-shirt and reusable water bottle.
All drawings will be pulled when we have received (20) $50+ donations. If 20 are not received by August 17, we will draw at the conclusion of Earthfest.
You must put your name on your donation to be entered to win. Earthfest coordinators will contact you via email if you win a prize.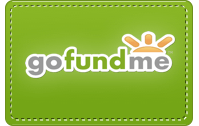 Special Thanks to: